Bespoke Formulations
Custom blended, therapeutic grade formulas especially designed to elevate your wellness.
To understand precisely what you need, we begin with a personalised consultation, taking in to consideration your health goals and also your preferences for different ingredients. Together, we will explore your unique tastes to tailor your very own signature blend. All of our apothecary formulations are made in store and are small batch, fresh batch, hand blended and bespoke.
*Organic ingredients are sourced and used in our formulations wherever possible.
Apothecary Consultation
After formulation, all of the details regarding your bespoke formula will be kept on record at the Skinnydip apothecary, so you can re-order your signature blend at your convenience.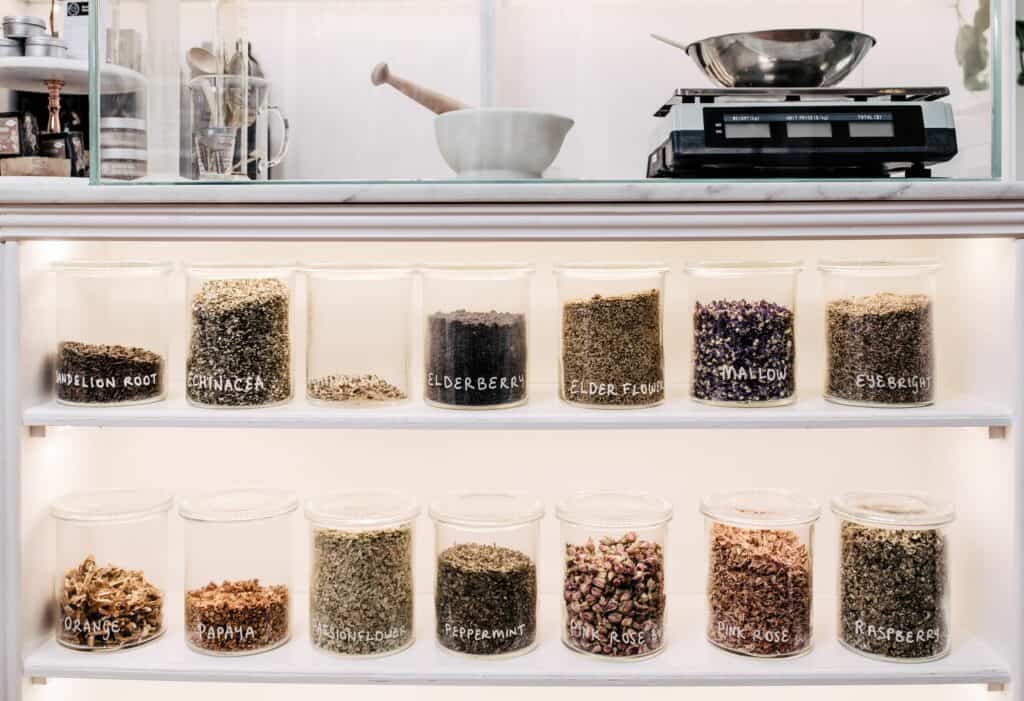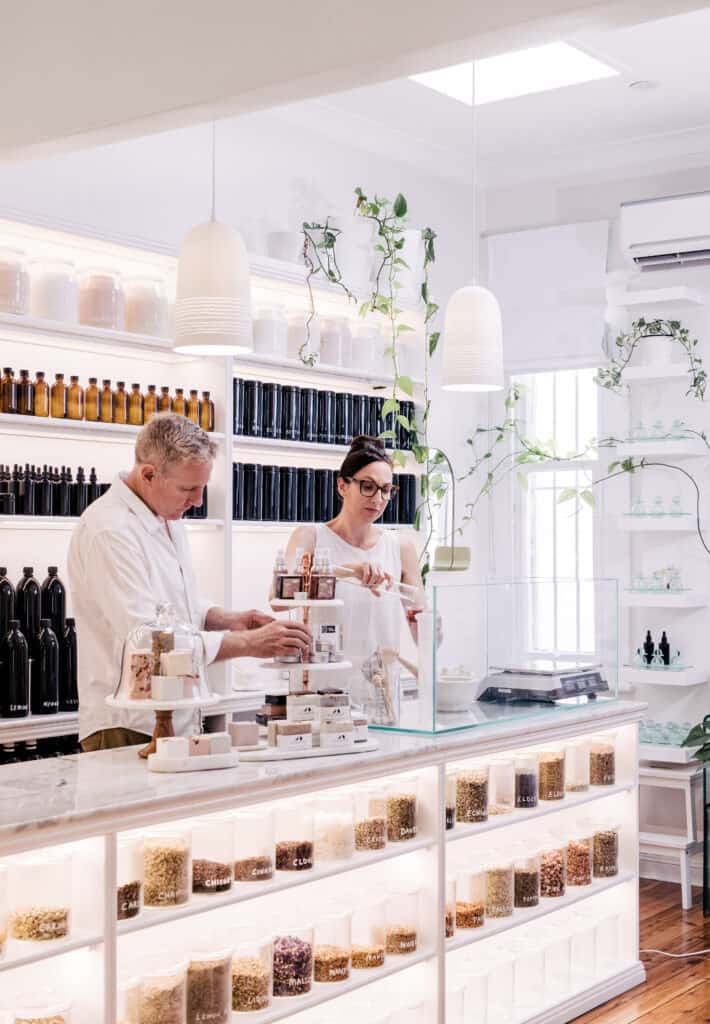 HERBAL TEA
Custom blended herbal tea blend with therapeutic properties and targeted health benefits or created just for your sipping pleasure. Consultation includes your Signature Herbal Tea (large).
90 min $260
SUPERFOOD & THERAPEUTIC POWDER BLENDS
Custom blended superfood or therapeutic grade powder blend for daily supplementation and your own health benefits. Can be tailored for specific ailments or consumed as a general wellness booster. Consultation includes your Signature Powder Blend (large).
90 min $260
BATH REMEDY/SOAKS
Custom blended, therapeutic bath remedies for a truly decadent soak. The true elements of Skinnydip – mineral rich salts, detoxifying clays, soothing milks, heady aromatics and beautiful botanicals to bathe luxuriously and wash away the day.
Consultation includes your Signature Bath Remedy/Soak (large)
60min $190
AROMATHERAPY
Custom blended aromatic plant extracts and essential oils to enliven and evoke your senses. An intriguing sensory journey to curate your signature scent, or to formulate a therapeutic blend to enhance your wellbeing.
Consultation includes your Signature aromatherapy blend concentrate (25ml) and roll on aromatherapy oil.
90min $280
BODY POLISHES & SCRUBS
Custom blended body polishes and scrubs designed for clarifying your skin, leaving it super sleek and deliciously smooth. Your choice of a body polish or foot polish to bring dull skin to life and stimulate your lymphatic system. Refreshing aromatic oils combined with natural exfoliants to invigorate and regenerate.
Consultation includes your Signature Body Polish/Scrub (large) or foot scrub (large)
60min $170
Why do we love Miron Violetglass Jars for our Formulations?
These very special jars protect our therapeutic ingredients from damaging light, whilst the violet light spectrum instead energizes the organic molecules of the formula stored within. Violetglass enhances and preserves products without using artificial preservatives – which means our formulas taste better, smell better and are preserved naturally, safely and more effectively. Violetglass ensures our formulas have significantly higher therapeutic qualities and higher biophotonic output. Enjoy
For more information check out – https://www.mironglass.com/discover-violetglass